This white organic towel was developed in cooperation with a medical institution.
Skillful technique of craftsmen and use of special soap
enabled the production of this extremely soft white towel from high quality organic cotton
without adding any bleaching agent or softening agent.

Enjoy two different touches at once. One side is very soft pile,
another side is superabsorbent gauze.
You can choose from 3 sizes; bath towel, face towel and guest towel.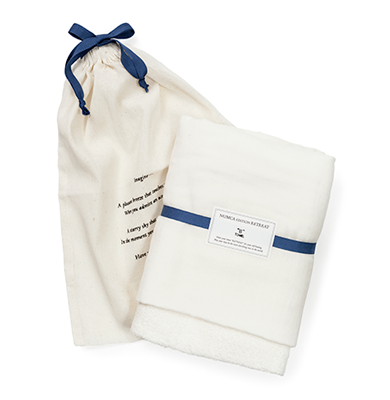 "B"
Bath towel
With original linen case
White 69 x 140 cm (27" x 55")
Price: 12,960yen(Without tax: 12,000yen)

Organic extra long staple cotton: pile fabric, foundation yarn,
and sewing thread. Pure cotton. No bleaching agent, no softening agent.
*OEKO-TEX Standard 100 certified Add to cart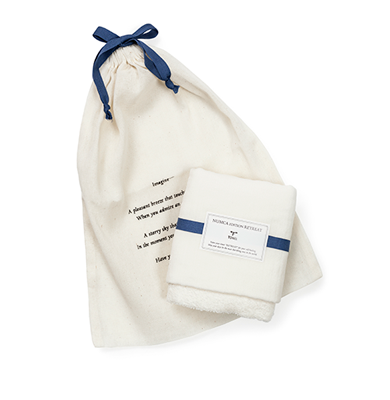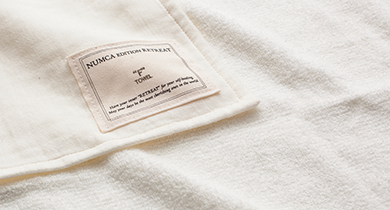 "F"
Face towel
With original linen case
White 33 x 85 cm (13" x 33")
Price: 4,968yen(Without tax: 4,600yen)

Organic extra long staple cotton: pile fabric, foundation yarn,
and sewing thread. Pure cotton. No bleaching agent, no softening agent.
*OEKO-TEX Standard 100 certified Add to cart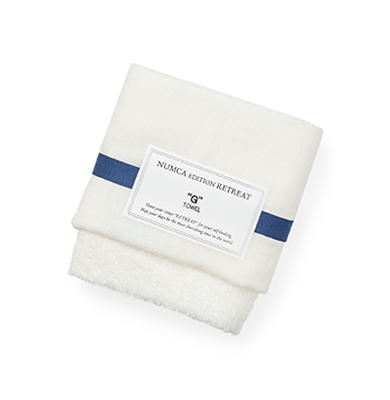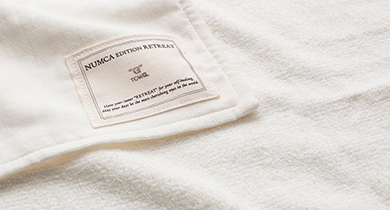 "G"
Guest towel
White 33 x 40 cm (13" x 16")
Price: 1,620yen(Without tax: 1,500yen)


Organic extra long staple cotton: pile fabric, foundation yarn,
and sewing thread. Pure cotton. No bleaching agent, no softening agent.
*OEKO-TEX Standard 100 certified
Sold Out